Working for « premium customers » requests a lot of involvement. My job as a House Manager allows me to be open to all universes and to art, in particular. This opening allows me to propose some works of art to my clients. These are similar to them and according to their appetences. I connected to artists in order to be able to provide for new customers' needs. My first artistic crush was for LELOLUCE.
---
LELOLUCE
Lucie is an artist at heart and her works reflect who she is.
A bubbly, straight and colourful personality. These three adjectives are perfect to sum up this beautiful artist and her works of art.
---
Who are you, LELOLUCE?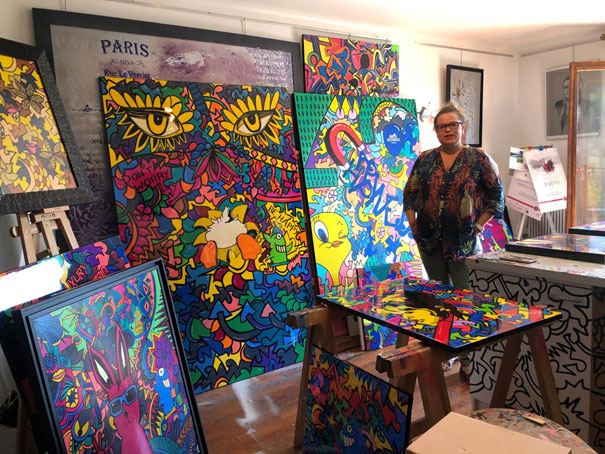 A former top athlete who suffered a serious injury. She was then forced to change plans.
She was a brilliant and smart woman who became a young certified accountant but she was also dreaming about conquering the world through art.
Encouraged by her boss, she took the plunge and did everything to turn her dream into reality.
---
What a talent!
Challenge accomplished! Today, LELOLUCE is well-know and famous. She exhibits her art worldwide and a lot of articles were published in fashionable magazines like: "Elle Magazine", "Art et Design" and many others. Last month, LELOLUCE was selected in the top 100 for the 2020-2021 international contemporary artists.
Outstanding paintings, Exceptional LELOCAT works of art. LELOLUCE is quoted and that can enable customers to make a risk-free investment. Moreover….
---
Tax-exemption
My role as a House Manager is also to raise awareness among my customers and assist them in dealing with fiscal and legal topics. Thanks to investment in works of art, in LELOLUCE art in particular, you can reduce tax until 93 % for a company, in accordance with the current tax Law.
---
Having lunch in a beautiful place: "L'Auberge des Bruyères" in Saint-Félix (74)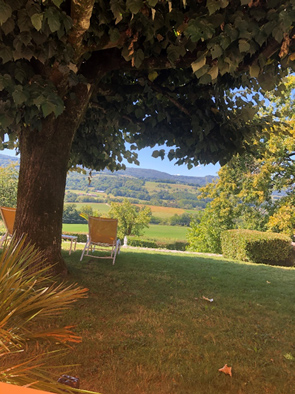 I couldn't leave with a simple "goodbye". We decided to stretch this nice meeting out with a lunch.
Lucie decided to share the beauty and the magic of a place which completely follows her image, with me.
A lovely staff, gourmet dishes with quality ingredients, a gorgeous decoration…
www.les-bruyeres.fr
---
What's next….
Next week, I'll talk to you about "A journey to Lavender's Home"
You can follow me on FB, Instagram and LinkedIn
"Travels forge life,
Love forges the heart,
Human reports forge interaction,
My job forges my richness of spirit and knowledge."

Kind Regards
Catherine